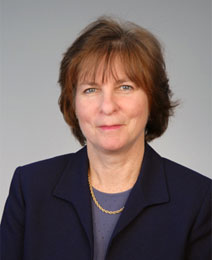 OF COUNSEL
Phone: 203-319-7126
Fax: 203-254-1772
Email: dmartucci@brodywilk.com


DIANE F. MARTUCCI serves as of counsel to Brody Wilkinson and is a member of the firm's Business Group. Mrs. Martucci practices in the area of employee benefits and tax exempt organizations. She represents employers and Taft Hartley multi-employer employee benefit plans in all aspects of employee benefit planning and administration and plan design and drafting, including employee communications, benefit claim issues, issues related to proper plan administration, fiduciary and prohibited transaction issues, plan terminations and mergers, and Qualified Domestic Relations Order review and administration. She represents individuals in retirement benefit planning, including estate planning issues, termination of employment issues and minimum required distributions. She is also retained by many divorce attorneys and individuals to assist in the division of retirement benefits in divorce matters and the drafting of separation agreement language and Qualified Domestic Relations orders for the same. Mrs. Martucci also assists tax exempt organizations in obtaining and maintaining their tax exempt status.

Mrs. Martucci is admitted to practice in Connecticut and is a member of the American and Connecticut Bar Associations. She received her B.A. from the University of Rochester in 1973 and her J.D. from Fordham University's School of Law in 1984, where she graduated, cum laude, and was a member of the Law Review.

Mrs. Martucci is active in several local volunteer organizations, including the Wilton Women's Club.